Gillsville Law, LLC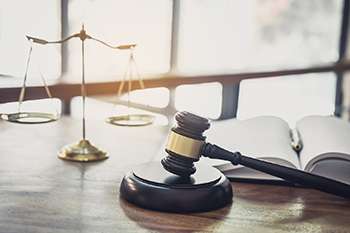 ** During this time of COVID-19 we are taking many efforts to keep our clients and staff healthy. We currently have limited hours in the office to reduce risk to our employees. We understand the impact this has on our clients. Rest assured, we are working full-time remotely and available for your questions and concerns. Our clients remain our most important focus and we are here to assist you.
Gillsville Law, LLC hopes that all of you and your families are well. We want you to know that we are available by telephone and email to assist you despite this unusual time in our community.
For our immigration clients and potential clients, we would like to remind you that this downtime is a great opportunity for you to explore possibilities that may exist regarding your legal status or citizenship.
For our criminal clients, this downtime offers a unique opportunity to understand the facts and the law related to your case. Many prosecutors are more available than usual with changes in court schedules.
For our civil clients, this downtime offers you time to gather documents and explore the potential resolutions for your case. Most attorneys are available through email and are continuing to discuss these matters.
For our juvenile clients, we remain committed to our contact with you and your children and can assist readily by email or telephone. Those involved in your case are likely working and available.
Rest assured that Gillsville Law, LLC is still here for you and available to all our clients and any new clients that need quality assistance.
You may reach us by telephone or email with questions or full consultations between the hours of 9:00 am and 2:00 p.m. Monday through Friday.
** Durante este tiempo de COVID-19 estamos haciendo muchos esfuerzos para mantener saludables a nuestros clientes y personal. Actualmente tenemos un horario limitado en la oficina para reducir el riesgo de nuestros empleados. Entendemos el impacto que esto tiene en nuestros clientes. Tenga la seguridad de que estamos trabajando a tiempo completo de forma remota y disponibles para sus preguntas e inquietudes. Nuestros clientes siguen siendo nuestro enfoque más importante y estamos aquí para ayudarlo.
Gillsville Law, LLC espera que todos ustedes y sus familias estén bien. Queremos que sepa que estamos disponibles por teléfono y correo electrónico para ayudarlo a pesar de este momento inusual en nuestra comunidad.
Para nuestros clientes de inmigración y clientes potenciales, nos gustaría recordarles que este tiempo de inactividad es una gran oportunidad para que exploren las posibilidades que puedan existir con respecto a su estado legal o ciudadanía.
Para nuestros clientes criminales, este tiempo de inactividad ofrece una oportunidad única para comprender los hechos y la ley relacionados con su caso. Muchos fiscales están más disponibles de lo habitual con los cambios en los horarios de los tribunales.
Para nuestros clientes civiles, este tiempo de inactividad le ofrece tiempo para recopilar documentos y explorar las posibles resoluciones para su caso. La mayoría de los abogados están disponibles por correo electrónico y continúan discutiendo estos asuntos.
Para nuestros clientes juveniles, seguimos comprometidos con nuestro contacto con usted y sus hijos y podemos ayudarlo fácilmente por correo electrónico o por teléfono. Es probable que las personas involucradas en su caso estén trabajando y disponibles.
Tenga la seguridad de que Gillsville Law, LLC todavía está aquí para usted y disponible para todos nuestros clientes y cualquier cliente nuevo que necesite asistencia de calidad.
Puede comunicarse con nosotros por teléfono o correo electrónico con preguntas o consultas completas entre las 9:00 a.m. y las 2:00 p.m. De lunes a viernes.
We offer a FREE 30-minute consultation, call us today.
Ofrecemos una consulta GRATUITA de 30 minutos, llámenos hoy.